Chipper Knives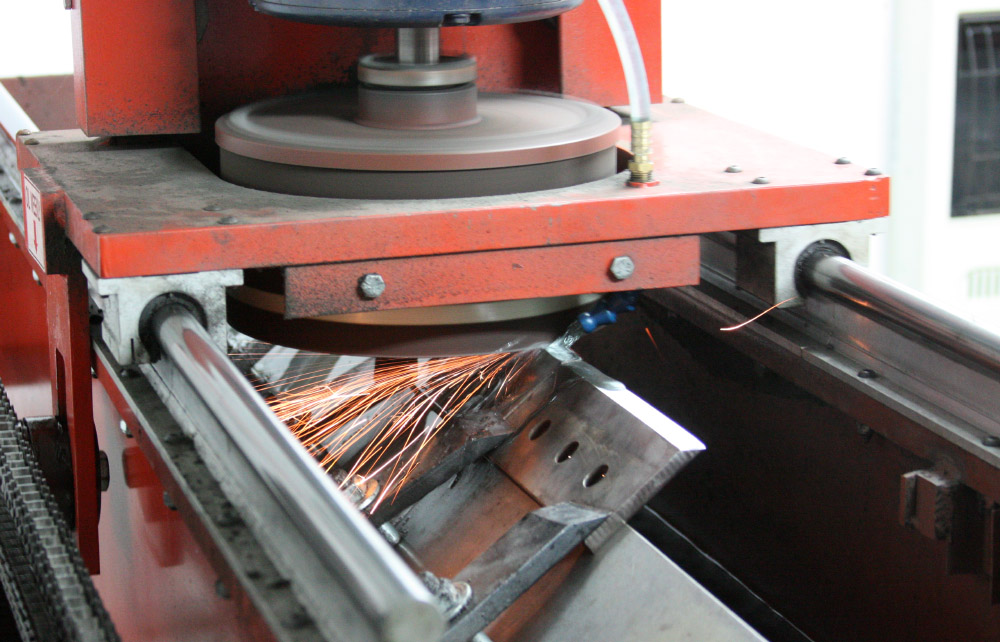 Using a wood chipper can help you save time and money. It is important to take care of the knives inside of your wood chipper. Knife sharpening is just one of the ways to take care of your machine. There are a few reasons you may want to keep your chipper knives sharpened.

Wood chipper knife sharpening can save you money as you will no longer have to constantly make new knife purchases. Rather than buying new knives, wood chipper knife sharpening can save you up to 75%, compared to purchasing new knives. Each knife can be re-sharpened 3-4 times.
When you re-sharpen your chipper blades your machinery doesn't have to work as hard letting you use less fuel.
Having your knife regularly sharpened can extend the life of your equipment.
Here at All Sharp and Grind we follow a process so that we can ensure we are delivering the highest quality sharpening for your equipment.

Our wood chipper knife sharpening grinder can hold a complete set of chipper knives, compared to smaller beds other companies own that can only handle a couple of knives at a time. This means as a company we can have a faster turn around and get your tools back to you faster. We also have around 65 inches of grinding room, which lessens the vibrations letting us balance chipper blades properly. By using a water cooled system we can reshape and sharpen your wood chipper knives by using a slow speed, large grinding wheel and water that keep your knives cool while they are being sharpened.

The first thing we do when sharpening is to clean the knife. This step makes sure we get a clean cut and there is no sap or other debris stuck to the knife. We then check over the knives for any cracks or damage. The knives are then clamped into the machine. Once we have clamped in the knives, we have the opportunity to check the angles to make sure they are to your specifications.

We work with you to get the results you are looking for; trust us with your wood chipper knife sharpening needs.